Post by Kainé Renminbi on Dec 16, 2018 22:07:48 GMT -5
Weapon Name:
Holle (pronounced Holy)
Weapon Rank:
A
Appearance:
The appearance of Holle is complex. In it's first form it has the appearance of a sword and a shield, with both looking to be made out of a sort of steel-like material. The sword itself has cloth wrapped around the hilt, with there being a metal knuckle guard that comes the blade itself and is placed at the bottom portion of the hilt. That piece of metal then wraps around blade before flattening out on the opposite side. The shield itself is also made out of metal, with large red screws place on it throughout. There are three different layers of metal on the shield, with them varying from a dark gray to a light gray in color. There are various black markings located on the lowermost level of the shield, and a bow shaped symbol on the front of the shield. When the sword portion is put into the shield, the sides of the shield then extend outwards, and it slides up and down the sword depending of it's position or if it's being swung.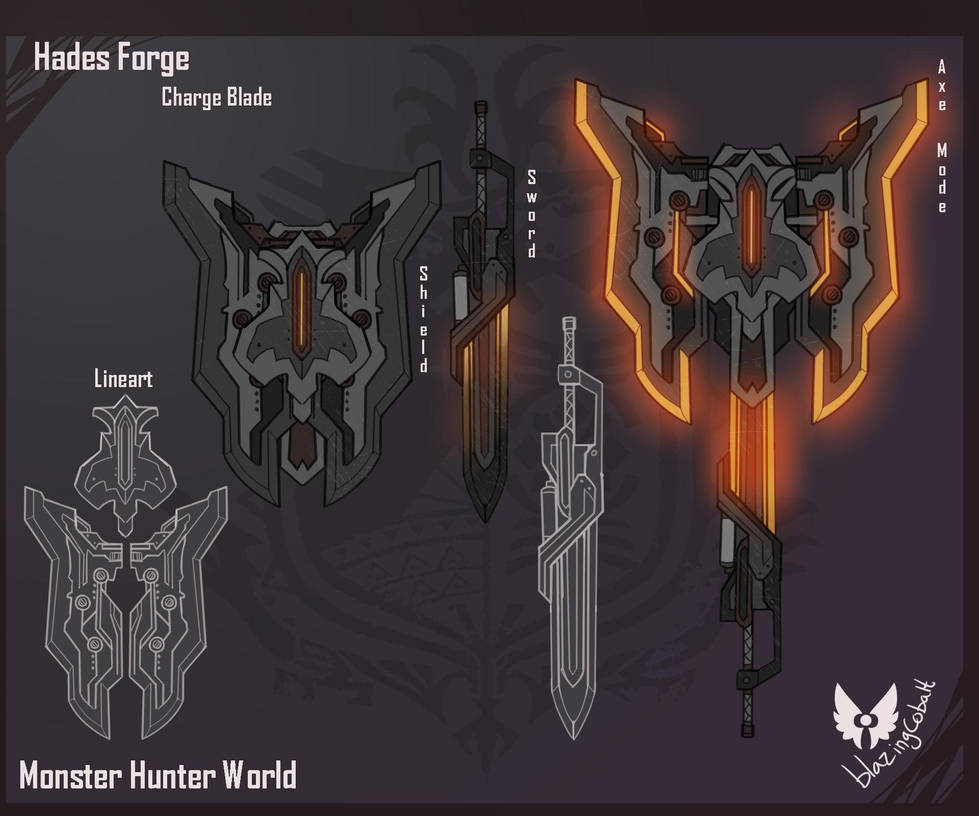 Weapon Type:
Heavy
Durability:
100
Strength:
100
Abilities:
-Ability One:
Attack Mode:
By taking the sword and inserting it into a compartment located in the top and bottom of the shield, the two can combine together by using metal latches, magnets, and wheels. The shield normally stays in place by the guard of the weapon, but when it's swinging it slides to the edge of the weapon and forms it into an axe. The act of transforming only takes a post though there is a cooldown of 2 posts before it can be switched again.
-Ability Two:
Raiza
: Holle, no matter what form it is in, has the ability to "absorb" chakra. Calling it absorption wouldn't be correct though, as it moreso has an affinity against chakra and chakra-based techniques (like a cloak made of chakra (but not chakra enhanced taijutsu techniques)). If the jutsu is 20 points or more below the durability of the weapon, Holle is not effected by it.
Backstory:
A weapon gifted to Kainé by her grandfather for her 15th birthday. Back in his day, he was known as Reza the Hellraiser, a warrior that was once feared on the battlefield for his physical prowess. And while he doesn't really agree with his son's starting of a clan, Kainé was still his favorite granddaughter. And so, he gave her his weapon that he once stole from an enemy's' dead hands when he was young.
Wielding Requirements:
75 Strength for sword and shield, 100 for axe
Cost to Obtain:
5500