Post by Kainé Renminbi on Dec 2, 2018 23:18:20 GMT -5
Kainé Renminbi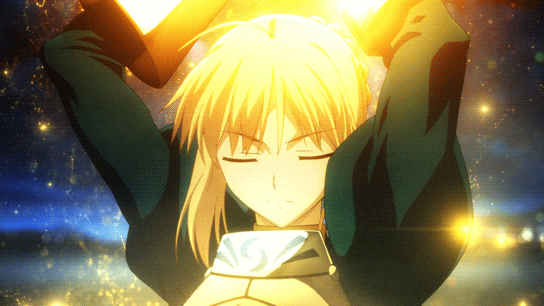 Rank: B Rank
Age:
20
Gender:
Female
Appearance:
Kainé, to most people, is incredibly average in this department. There's nothing to her that really stands out to the human eye when she's in a crowd, so it's not uncommon for her to get lost in a sea of people. One of her most defining features, which isn't saying a lot, would be her golden blonde hair. She normally keeps her hair tied up in a bun or in a ponytail, and if she's feeling elegant or is required to go to an official meeting, she braids it as well. Her height and her body shape are incredibly average, measuring at a measly 5'5" and weighing in at approximately 130 lbs. Kainé has a lean hourglass figure and tends to wear very modest clothing, only ever resorting to showing skin if it's an extremely special occasion. The skin of the maiden is on the fairer side but has this sort of tint to it where it bounces off rays of light like she's a holy being. Her eyes are a bluish-green color, often compared to that of the sea that surrounds her home. Her face tends to be very emotional, as Kainé is extremely bad at hiding her emotions, making her an open book to read.
Voice
Village:
Shimagakure
Clan:
Renminbi Clan
Bloodline:
Blood of the Three Kings
Clan/Bloodline Traits:
Man Hunter
- Combat is something that is native to the Renminbi, and while they aren't exceptionally good at it they can hold their own in a fight. When it comes to combat, while a Renminbi is using techniques of the Weaponry specialization, they have the ability to ignore a person's durability.
Dragon Slayer
- The Renminbi have been allied with a species of beast that can only be simply described as dragons. The dragons have been powerful yet scared beasts as some of the founders of the Renminbi had slain some of their kind. Luckily, the second generation of Renminbi were not as violent and had sought a friendly relationship. After tension had died down the dragons had agreed to aid those of the Renminbi bloodline if they were to call. (Gain access to the exclusive Renminbi dragon summoning.)
Mark of the Demon
- Given to those who are descendants of the Demon King's warrior. While being weak in physical department, the Demon King's main talent came form fighting and leading armies in battle. So, with that in mind, those who have the Mark of the Demon gain a boost to their durability depending on the amount of people in their thread.
1 - 15
2 - 20
3 - 25
4 + - 35
Specialty:
Weaponry
Element:
Fire
Personality:
When most people think of Kainé there are a few things that come time. First and foremost is her loyalty, Kainé will never turn her back on anybody. She stands for the view that friendship and trust will overcome all obstacles, that and she gets lonely quickly so it's better for her if there are people that she holds close. The next would be her optimism, the ability to see the good in people and in any situation. These traits combined make Kainé, overall, a friendly and open person. Those that know her are able to come to her with their problems and she will listen, making her quite the dependable and approachable person. When it comes to her decision making, Kainé is incredibly cautious. She doesn't like running into anything without having a plan set up and having a backup plan on standby. For the most part, she's a happy person, with there rarely being something that brings her mood down. She also has this charisma to her that draws people to focus on her, normally being the loudest and proudest person in the room.
Responsiblity is probably the thing that weighs on Kainé the most. She hates having tasks or objectives looming over her head and is horrible under pressure. When she gets nervous she often becomes clumsy and flustered, though she tries her best to not show it. Kainé holds herself up in high standards and thus expects a lot from herself, to be a model to other or to stay true to herself. This, however, is not always the best trait to have, as she often finds herself the victim of immense amounts of stress due to her quest to achieve perfection. There are also other things that she dedicates herself too, one of them being training. Kainé has the mentality that there is no peak performance, and that one can also improve themselves to be better, though lately, Kainé has felt that it has become more difficult for her to see a significant change in her abilities.
That ties into some of her biggest fears. Kainé has always dreaded the moment when she becomes old or obsolete, as she couldn't imagine a life without being a ninja, especially since it would mean that she would have to stay at home and she can't really stand her family. She hates being around people who argue and disagree on everything, as she believe their negative attitude will end up rubbing off onto her. Kainé is somewhat superstitious, but she also attributes that to her childish nature and outlook on life. Those who are older and have more experience would call this naiveté, but Kainé often takes advantage of the fact that she doesn't know things and thus capitalizes on what she has in the moment. That makes her mindset that of a short-term planner, never really considering how what she does will affect her future or the future of others.
History:
"Kainé, du bist mein Segen." (Kainé, you are my blessing.)
Kainé was born important, not only to her parents but to her clan. She would be the first child of the second generation of Renminbi, something that was quite a feat of itself as the Renminbi's coming up to a somewhat psuedo clan was quite impressive, or at least they thought so. But this isn't about the history of the Renminbi, this is about Kainé.
The best place to start is her name. Kainé, gaelic for "warrior", something that would be reflected early on in her infancy though her parents would blame that on her bad genes that she got from either of them. Her father, the head of the Renminbi at the time, had been known for being quite the aggressive person. In fact, his name was Zorn, which was german for "anger", so it wasn't much of a surprise to anybody that he was like this. Her mother on the other hand, was not as aggressive as her spouse but much more violent in nature and idea. It came as no surprise that the two would get married and have children, just that the idea of a child of the two would be catastrophic.
They had no idea.
As an infant, Kainé was probably the most annoying babies that anyone would ever meet. She would go from being a peaceful and happy baby to being angry and violent in a moments notice. Kainé also stood out as a child because she was incredibly bright, she grasped the concept of not being able to get everything she wanted at a young age but she had also developed the idea of "if i can't be happy no one can." Other children would tend to either stay as far away from her or follow her lead as she had that effect on those around her. It was simple: you either loved or hated young Kainé.
"Kainé, sei ein Führer. Besser als ich." (Kainé, be a leader. Better than me.)
When Kainé became of age, she was sent to the Shimgakure's ninja academy. This was an awkward phase of her life because she had started her training with her father, and thus she always carried around a sword and shield with her. Obviously, this didn't go well with her instructors so she instead had a wooden sword and shield instead. Kainé's charisma had carried over into the academy, but her brilliance also began to shine as she had shown an affinity for weaponry and taijutsu, though that was to be expected. She wasn't quite book smart but she was able to barely scrap by.
During this time Kainé was blessed with another gift, though this one came in the shape of a brother. His name was Gestalt, and her father had grown a strong liking to him. She wasn't surprised, the males normally received more attention as they were supposed to be the heirs to whatever their parents left behind, but since the Renminbi had a different sort of structure Kainé was still the princess and the next head of the Renminbi.
"Kainé, das ist nicht dein Krieg." (Kainé, this is not your war.)
Kainé was an ambitious child, especially when she graduated from the ninja academy. A lot of her instructors had nice things to say about her but in truth she probably wasn't prepared for the real world. Kainé had a very closeted life in Shimagakure, only knowing what either her clan or the school had taught her, so she is incredibly lacking in terms of experience. One jounin had saw this, and had a soft spot for Kainé. So through a request put to the Umikage, Kainé was assigned to this jounin's squad. In the beginning, it was just her. She had grown close to her sensei as they had not only taught her how to be a better shinobi but was also a friend to her. Her sensei had been through "hell" and they didn't want to see their pupil die in battle or to a stupid mistake, but there was only so much they could teach her. It's one thing to be told what to do but it's another when you do it yourself. Luckily, after 3 months of 1-on-1 training, there was another addition to the squad, and one week later, they would made a full ninja squad by a later addition.
Though, Kainé did not get along with her squad, one could go as far as saying she disliked them. But through time and working together, the squad eventually progressed from being a thrown together group of people into an actual ninja cell. Little did Kainé know that the squad and her friendships were going to be the least of her problems.
Kainé returned home to her father and mother to some troubling news: her brother was taken, supposedly by an advocate for the Dragons, a race that her father had slayed years ago. Knowing her parents, they wanted to declare war on the dragons once more but Kainé had aimed to seek peace with them. Her being a child had made her parents just discard any idea she had proposed, so Kainé, along with the help of her friends, had taken matter s into her own hands and ran away from home to where her father said the dragons had lived. When she arrived she was surprised to have found her brother hanging by the mouth of a dragon. This dragon would then go on to explain that she had killed the man would took Kainé's brother, referring to him as an idiot and a monster. This dragon had hoped that Kainé would become friendly with her, which she did, before heading back to her family and explaining to them the situation.
With that, the dragons had became allies with the Renminbi.
"Und dann herrschte Stille." (And then there was silence.)
After the event of her youth, Kainé's teenage and young adult years could not compare.
About a year after she had dealt with the dragons, making her 14 years old, she had attended that year's Chuunin Exams. While it was difficult, she had passed through it with the aid of the amount of experience she had gained prior. Meanwhile, one of her squad mates had also passed while the other had failed. This left the group in an awkward situation until the final member passed the exam 2 years after. The group had been tasked with a lot of search and destroy missions, as their skills were much more catered to those kind of tasks than stealth. Eventually they grew a name for themselves, being known in their village as the 3 Rakshasa, Kainé being known as the Queen Demon.
When she was 17, Kainé had made an attempt at the Jounin Exams, and while she wasn't permitted to become a full fledged Jounin, she qualified for the rank of Special Jounin for her skill in combat, more specifically her offensive skills. With that being set in stone, Kainé had become somewhat contempt with her rank, feeling that she wouldn't be able to progress for some time.
For the years following her promotion, Kainé had noticed that she was often put together with a man known as Ryutetsu Uzumaki. While there was a large age gap between the two, Kainé had become friends with him quite quickly, and eventually built a synergy with him that she didn't have with anyone else. These two were then put into the same type of mission for the next 3 years, until Ryutetsu was promoted to the Umikage and he picked Kainé to be his right hand.
Total Stats:
Speed: 50
Strength: 100
Durability: 50
Chakra: 25
Reserves: 25
Alts?:
n/a
Other Notes:
German is spoken throughout the application because her parents both spoke the language. Kainé is both fluent in German and the common language.
RP Sample:
Fire. Screams. A giant Ape.

This scene was exactly what Aya had experienced as a child. The terrifying reality that your world is not as peaceful as you hoped it to be, the perfect illusion is broken as the place you called home is being destroyed and you can't do anything but watch. Your family and everyone you loved: slaughtered. Your classmates: dead. All that was left was you and a beast that looked to be made of pure destruction.

Aya then woke up from this nightmare to the same situation. The time seemed to be almost midnight, the stars shining brightly overhead as the view outside of Aya's window would show a sea of flames in the distance with an angered Monkey King prancing is inferno kingdom.

It wasn't Son Goku that awakened her, but the sudden arrival of the elite, ANBU, in her room. The speed of arrival was scary, but Aya couldn't blame them; it was their jobs to fast and precise, they were the elite that Aya had hand picked to serve both her and the village.

"Ma'am-"

"I know. Execute the plan." This was almost every conversation she's had with the ANBU. Short and to the point, especially when they didn't have much time to waste. Demise was nearing, and the slightest mistake could cost a lot more than their lives.

Upon the words leaving her mouth, Aya would drop her robe, allowing not only the elite in her room to see her, but her skin to be exposed to the moon. This was a pre-war ritual that she would often commence in, not only to set her mentality for the upcoming battle but to also raise the morale of those who witness said ritual.

Aya then approached her window, staring into the void known as the starry midnight sky. "Spirits of the moon, gaze upon my naked body. Witness me in my weakest state and grant me great power when I'm in my strongest." With that, she would bring her hands together and raise them to her lips, softly kissing her knuckle. That would mark the end of the ritual, leading to Aya getting dressed. All the while, the ANBU would be silently waiting and watch in the farthest corner of her room. She had forgotten to give them orders, or at least more orders than "execute the plan."

As the maiden would slip into her battle gear, she would address the ANBU is an authoritative tone.

"Tell the covert ops to send a message to the nearest village, minor or major, I don't care. Nobody would be crazy enough to help us of all people, but it wouldn't hurt to try. Gather a handful of the Genin and tell them to evacuate with the civilians, we don't want innocent lives to be lost because of our carelessness." Hanako would then pick up two large scrolls before hurrying outside of her room, half of the original ANBU group following while the other half went to complete their given tasks. "Separate the Chunin and Jounin into 10 groups. I don't care how many per group, though make an eleventh that compiles of only water users." Running into this battle head-first would be the worst possible approach. While they could just speak and calm down the Monkey King, that plan could fail horribly. So instead, Aya wanted to divide the shinobi and have the groups surround the beast and distract him as the water specialists would barrage him with ninjutsu until he is weakened and ultimately defeated.

She made haste to the roof of her house; while the house was small as was the roof, it was still high enough to see the destruction just outside of the village. In the time it's taken Hanako to get prepared, Son Goku had already neared the village to the point where he was only seconds away from entering the village's territory. Hanako could just stand idle as a threat to her and her people was advancing onto the place they all called home. She leaped from rooftop to rooftop, her ANBU being the first to follow her but soon later the whole village. At the time, they weren't that large of a village, only about 15,000 people with only a fraction of the population registered as shinobi. It was obvious to anyone on the outside that they were going to lose this battle, Son Goku beat them in size and destructive powers while all they had was their numbers.

"Taikage!" One of the Jounin she had known on a personal level addressed her. She hated that title and any title in general. Rating shinobi by their strengths is the worst system possible, but Aya wasn't the one who had put it in place so she really had no say even though she was also at the top of the food chain. Anyways, Aya nodded towards the Jounin and took her eye off of Son Goku for only a second. When she turned her head back towards where the beast was, he was no longer there.

He was in the sky. The beast able to topple mountains with just his roars, destroy villages with just his breath, was able to be as quick as lightning. And what goes up...

Must come down.

And down it came, right into the heart of the village, which was where the shinobi were currently located. The force of the landing was enough to turn what used to be the center of the village into just a mere crater. Aya and those accompanying her were blown into the sky, high enough to the point where it felt as if you can touch the clouds and kiss the stars. Whilst in the sky, time seemed to move slower. Aya turned to her right to see her friends' dead, limp bodies floating along with her. She would turn to the left and see those that were clinging on to dear life while all of them were hurling towards the ground. Perhaps this is the end; end of Aya, end of the village, end of this story. Or perhaps this was just the beginning. Aya wasn't ready to die this quick, putting up almost no fight against the beast. With this new found courage and determination, Aya started to turn herself in the air. About 20 feet away from her was the lifeless body of the Jounin in which she had acknowledged before. Slowly, she floated her way to him and pried his katana from his cold grip and began to scavenge what she could from his pockets. It was not as if he was going to need the tools anymore anyways.

After roughly a minute of looking, all she could muster was 5 shurikens. By this point, the ground had started to approach them at a much faster rate than before. Luckily for Aya, there was a lake just within her field of vision, though that wasn't saying much. From Son Goku's attack Aya had earned herself some major injuries: losing all sight in her right eye along with a minor concussion, the lower half of her right leg was numb and flapping in the wind along with her descent, and she could feel mass amounts of internal bleeding somewhere in her torso. To tell the truth, she was in so much pain and filled with so much adrenaline that she didn't feel the injuries at all at the moment. While Aya was able to acknowledge that she was definitely injured, there was no pain. Anyways, Aya shifted her weight so that she would land at least somewhat close to the body of water, which she did. Actually, she happened to land in the center on her right side. The impact of her hitting the water at the speed she was going had great repercussions, as now her right arm was completely shattered and the whole right side of her ribcage. Every breath she could feel shards of her bones puncturing her organs, but she fought through the pain, allowing her to resurface and slowly float her way to the shore.

But she wasn't the only survivor. Someone followed her, deliberately or accidentally, she couldn't tell. Though what she could tell was that this person was not happy. He glared directly at Aya from a few feet away. By now, both of them were on land and both were injured, though her injuries seemed to be far worse than his. From what she could see, he only had a few scrapes and a broken leg, with leaves and branches, all over him. He was somehow able to cushion his fall on the way down and had assistance from the trees.

Without warning, he bolted straight at her with a kunai in hand. Anger washed over his face as Aya braced herself with the katana she had acquired earlier. He was probably one of the few her believed in her, thought that she was strong enough to protect him, but in reality, she was just as useless. He was fast, lowering himself right before he got to her and raised the kunai up to slash her. Aya stepped back in response, slightly reaching out with the katana hoping to at least do some damage. Though she didn't put enough force behind her swing, causing it to be readable enough that he was able to dodge and come back with another swing. Already weakened enough as she was, Aya couldn't fight back and took the slash to face. The cut was deep enough to scar, but it went over her right eye; her already blind eye, so she was able to catch him while he still had to recover from his last swing. Swiftly, she turned the blade and pushed it into his side. Due to the trajectory, the sword kept going and pierced his spine. The man soon collapsed at her feet, Aya being the winner of this duel.

From the lakeside, Aya advanced towards her now burning village. Even from where she was, which was roughly about a mile from the closest gate, she could feel the intense heat of the fire spawned by Son Goku, hear the agonizing screams as civilians were being burned alive, and smell burning flesh. Massacred, that was the best word to describe happened to the previously known Village Hidden in Sky. This is what happens when you enter the Monkey King's domain. Anyways, Aya slowly made her way back to the one-sided battle in her former village, limping her way the whole time. She could feel her life slipping away slowly.

Once she made it, it was already obvious that she was too late. From the gateway, she could only see Son Goku calmly sitting in the middle of all the destruction he caused. Pitifully, Aya brandished one of the stolen shurikens in her left arm. Hopefully, she could get the beast's attention. Or at least that was the plan because as she threw it, she collapsed.

"D-dammit." That was the only word that she had enough strength to mutter before her face smacked against the surprisingly cold ground. All of her hard work destroyed in one night. The village passed onto her by her teacher, gone. In the moment before she died, Aya reflected on her life that lead up to this point.

But all she could remember was fire, screams, and a giant ape.